This 2007 Upper Deck Historical Cuts Autograph of Babe Ruth and Roger Maris sold for an even $10,000.00 with a best offer on March, 3.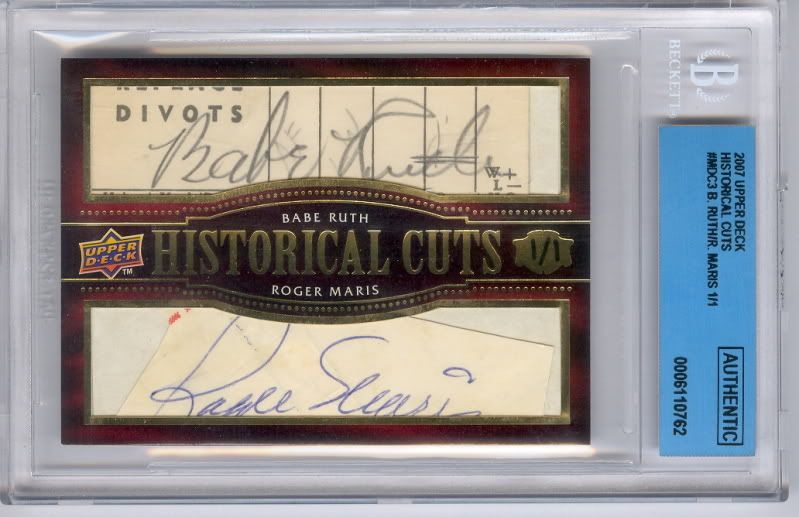 A 1955 Felin's Franks John Meyer sold on eBay for $11,999.99 on February 26 with a best offer.
This 1952 Topps Mickey Mantle #311 SGC 6 (EX-MT) sold at auction for $15,600.00 getting 27 bids.
For more sports card price information check out the
Grand Club
, for weekly posts reporting on sales of cards over $1,000.00. From new to vintage, find out if you have any cards worth big bucks!
Be sure to follow
Sports Card Report
on Twitter!