If you are sending out any TTM's for the 2010 baseball season, consider getting some mail out to Seattle Mariners Relief Pitcher Mark Lowe.
Lowe was spotted opening fan mail by Kirby Arnold of the
The Daily Herald
. Arnold made note that Lowe "not only autographed all the cards and placed them in the self-addressed stamped envelopes, he read every word of every letter that accompanied those cards."
If you need some cards, check eBay for
Mark Lowe Cards
that are up for sale.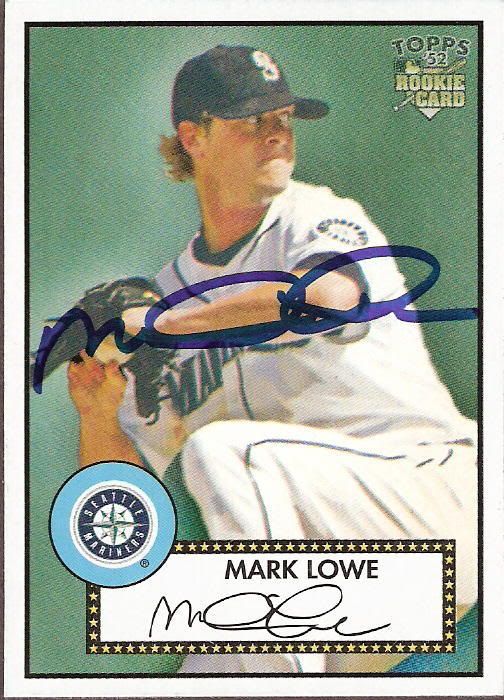 Check here for a list of
MLB Team Addresses
.