Stagg High School Alum, and Oakland A's pitcher Dallas Braden continued his hot streak by pitching a perfect game today against the Tampa Bay Rays.
Collectors were already taking notice of the Stockton, California native who had a heated exchange on and off the field with Yankees 3B Alex Rodriguez recently. I grew up in Stockton and am only a few months older then Braden. Good to see a local kid put his name on the map. Braden has held a Thanksgiving dinner for hundreds of under-privileged families in Stockton the last two years; he is truly a good guy.
Go get some rookie cards of Dallas Braden. He is very competitive, as seen with the A-Rod incident, but he is a real humble and smart kid off the baseball diamond as well.
2007 Exquisite Dallas Braden Auto RC #228/235
Watchers: 31
Current Price: $31.00
Final Price: $36.00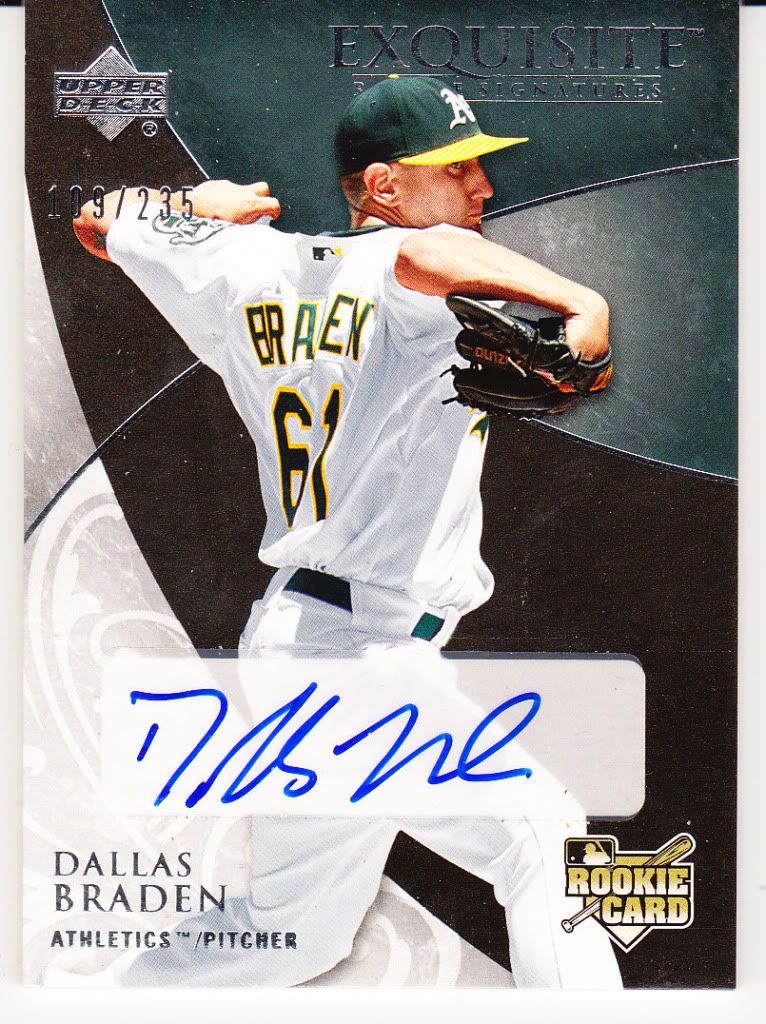 2007 Bowman Chrome XFractor DALLAS BRADEN RC #299
Watchers: 21
Current Price: $41.00
Final Price: $41.00